Schubert & Tchaikovsky – 18 April 2021
Please join us for our first concert of 2021, with soloist Kevin Kang and conductor Alexander Rodrigues.
SOLD OUT – Door sales will not be available
Purchase Tickets Online
Facebook Event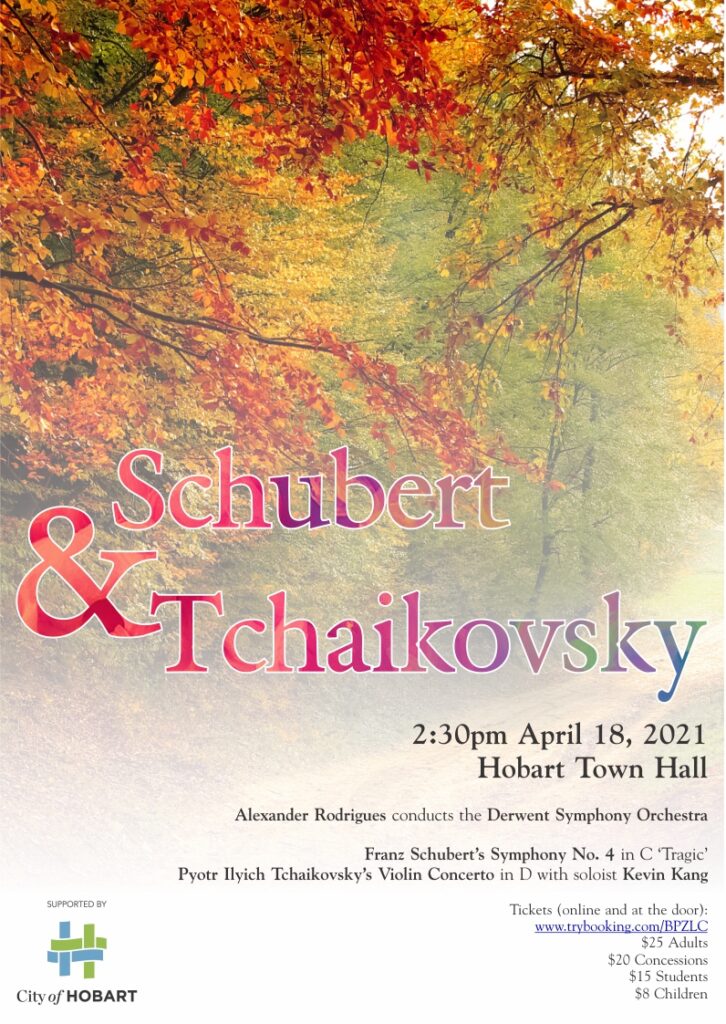 Hobart's Community Orchestra
The DSO has been playing and performing since 1974. Our players are of all ages and occupations and our affordable concerts often feature brilliant young or amateur soloists who rarely have the opportunity to perform with a full symphony orchestra.
Join us
The DSO warmly invites potential members to come and play! We are meeting on Monday nights from 1 February 2021. Rehearsals begin at 7:30pm and are held at the hall behind the Polish Club in New Town. Please ensure you bring your own music stand to comply with COVID safety requirements.